Survivor Experiences Board
The Survivor Experiences Service is guided by an independent Board, with strong Māori and survivor voices.

The final appointments have been made to the Board, by the Minister for the Public Service, Andrew Little.
Board members will provide insights and advice from the perspective of rangatahi, youth, rainbow, takatāpuhi, gender diverse, and people with a disability.
The Board reports to the Minister for the Public Service and the Minister of Internal Affairs.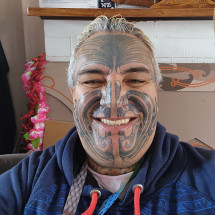 Eugene Ryder - Co-chair
Eugene Ryder is a Māori survivor of childhood abuse in State care (various North Island Boys' Homes) and a former gang member. He has a social work degree and has provided advice to a range of government agencies for several years. He has also worked with the Royal Commission to support them to engage with gang communities.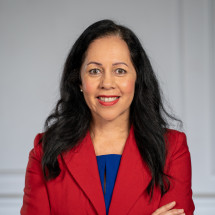 Moeapulu Frances Tagaloa - Co-chair
Moeapulu Frances Tagaloa is a member of the Royal Commission's Survivor Advisory Group of Experts (SAGE) and has 20 years of experience seeking redress from the Catholic Church following abuse from a Catholic Marist Brother. Her professional experience includes being the Chief Operations Officer and Chief of Staff in a global Christian non-profit, Campus Crusade for Christ.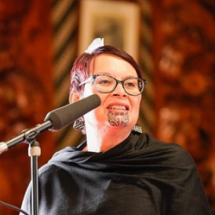 Di Grennell, MNZM - Board member
Di Grennell (Ngāti Mutunga o Wharekauri, Ngāi Tahu, Ngāti Toa) has extensive governance experience and advises or holds positions on several government and community boards and advisory groups. Under her leadership, Amokura Family Violence Prevention was awarded the Annual Human Rights Prize from the Leitner Centre for International Law and Justice. She has been a member of policy advisory groups, including the Māori Taskforce on Whānau Violence and the Māori Reference Group to the Ministry of Social Development. She authored 'Aroha in Action', a child abuse prevention resource, and worked for several years with rangatahi and men who were on post-prison release on the Te Wero programme.
Ms Grennell held several roles in government agencies, including as Deputy Chief Executive of Te Puni Kōkiri for six years, leading in the establishment of Whānau Ora commissioning and the Māori Housing Network. Ms Grennell recently co-chaired Ngā Mātanga Māori to develop advice on a kaupapa Māori values framework to underpin the welfare system.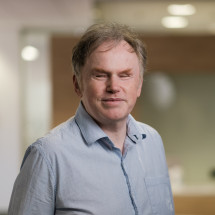 Jonathan Mosen, MNZM - Board member
Jonathan Mosen is a survivor and advocate for disabled people and issues. Mr Mosen was born blind and hearing impaired. He attended Homai School for the Blind and mainstream intermediate and high schools. He is an experienced leader, manager, negotiator, and advocate for disabled people. He has held senior management positions, including Chair of the Royal New Zealand Foundation for the Blind (now Blind Low Vision NZ), where he managed government relations, oversaw constitutional reform, and chaired its board during its transition to a new structure. Jonathan is currently the Chief Executive of Workbridge.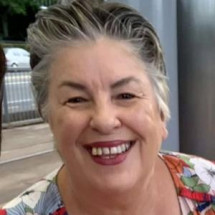 Anne Bell - Board member
Anne is the legal representative of her sister, who spent 50 years in the Kimberley Centre (a residential institution for people with intellectual disability). Anne is an experienced disability advocate, promoting the importance of individual and systemic advocacy for marginalised and vulnerable people. Anne is well regarded in the disability sector and has worked in the NGO sector working for, and with, people with learning disabilities.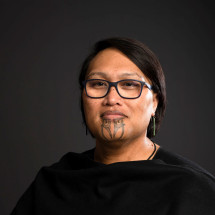 Tu Chapman - Board member
Tu was a ward of the State at a young age and is a survivor of abuse in care. Tu has had significant engagement with the Abuse in Care, Royal Commission of Inquiry and the Crown Response to the Abuse in Care Inquiry. Tu is an advocate for change, a thought leader on issues relating to mātauranga me ngā tikanga Māori and an advocate for Takatāpui. Tu identifies as Te Ira Tangata (or intersex) and is the current co-chair of Intersex Aotearoa.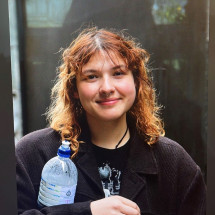 Karah Mackie - Board member
Karah is takatāpui, of Ngā Puhi whakapapa, and a survivor of abuse in State care. Karah has been endorsed by VOYCE Whakarongo Mai as a youth representative and has held the role of Chairperson of the National Youth Council. Karah is currently a youth worker and works with people with disabilities and has been involved with mahi across the care sector for several years.